Hello community,
Another stable-staging review update. Please help out to make the next stable-update as solid as possible!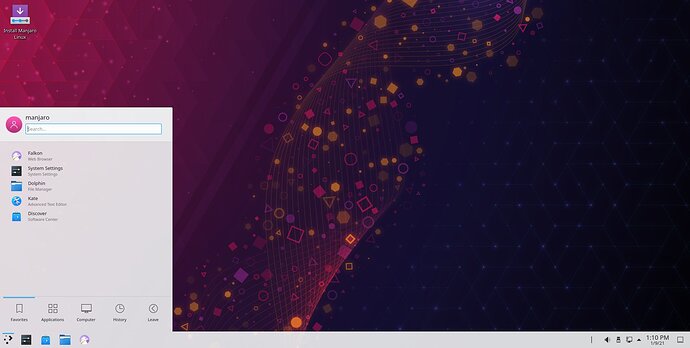 Take a look at the latest KDE development!

#stayhome

,

#staysafe

,

#stayhealthy
Most of our Kernels got an update
XFCE got its major 4.16 release
Plasma got updated to 5.20.5
KDE Apps is at 20.12.1
Mesa got updated to 20.3.3
More updates to Gnome, KODI-Addons, Gstreamer and KDE-dev
KDE Frameworks 5.78 got released
Thunderbird is now at 78.6.1
Nvidia started a new long-term series with 460xx
A new Quarterly Release of AMDVLK
Pamac got another point-release
Some of our Themes got updated
Deepin got further updated packages
Firefox got updated to 84.0.1
Mass-Rebuild against ICU
Qt4 got removed
A lot of Haskell and Python rebuilds
Other regular upstream updates
If you like following latest Plasma development you may also like to check out our current version of manjaro-kde-dev, which we build on a regular basis against kde-git master packages. Also check out our latest Manjaro Ornara 21.0 preview release! KDE, XFCE and Gnome
---
Our current supported kernels
linux44 4.4.251
linux49 4.9.251
linux414 4.14.215
linux419 4.19.167
linux54 5.4.89
linux59 5.9.16 [EOL]
linux510 5.10.7
linux511 5.11-rc3
linux54-rt 5.4.84_rt47
linux59-rt 5.9.1_rt19
Packages Changes (Sun Jan 17 10:45:58 CET 2021)
stable-staging community x86_64: 1730 new and 1678 removed package(s)
stable-staging core x86_64: 43 new and 44 removed package(s)
stable-staging extra x86_64: 906 new and 903 removed package(s)
stable-staging multilib x86_64: 35 new and 35 removed package(s)
A detailed list of all package changes can be found here.
No issue, everything went smoothly
Yes there was an issue. I was able to resolve it myself.(Please post your solution)
Yes i am currently experiencing an issue due to the update. (Please post about it)
Check if your mirror has already synced: