2 days ago I could no longer access one of my ssd's. I have 2 nvme ssd's and 2regular ssd's and 1 hdd.
Now all of a sudden there is new partiions on the one that is no longer working right and I am getting some kind of weird message about windows in gparted. I havn't booted into windows in a couple years. I don't think that is the drive windows is mounted on.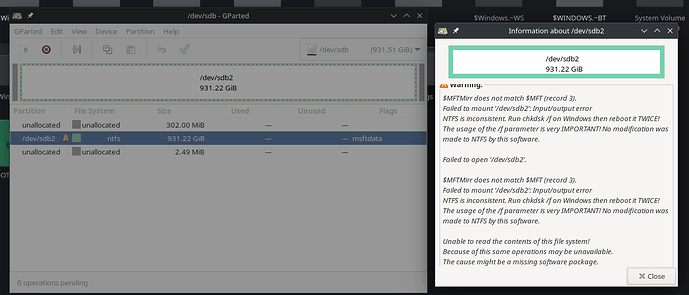 Is there a way to fix this without reformatting and losing everything?