I was having issues with my touchpad* (it wasn't being detected), so I force shutdown the computer and restarted it again. For some reason, there were some issues, and after rebooting again everything worked, however the dock is now square? I know this isn't a big issue but I really don't like how this dock is specifically square when everything else is rounded.
I have attached the themes that I am using below: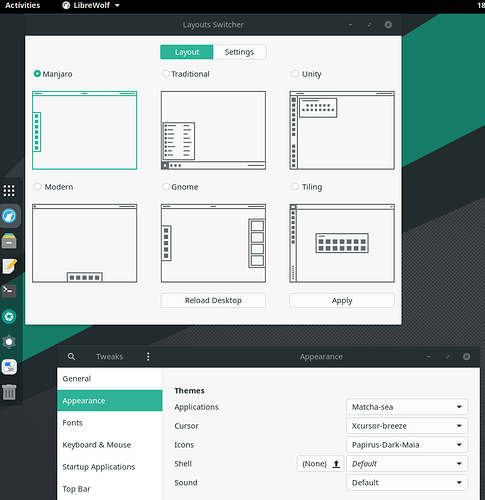 * This happens after using the touchscreen on my two - in - one laptop. Using touchscreen sometimes causes bugs with other input devices and it also just leads to some sort of "entropy" where the computer starts working at a worse and worse quality until you restart it. This is probably because Linux still has a long, long way to go when it comes to touchscreen support.