Sorry for such a basic question - but appreciating that graphics drivers can sometimes be a challenge in Linux distros, I'm interested in using more of the higher screen resolution (pixel density) permitted by my new LG 32" monitor than the 1920 x 1080 I'm currently getting.
I'm running it on an older Dell Optiplex 7010 tower (originally Win10) that I recently converted to Manjaro as per what you see here…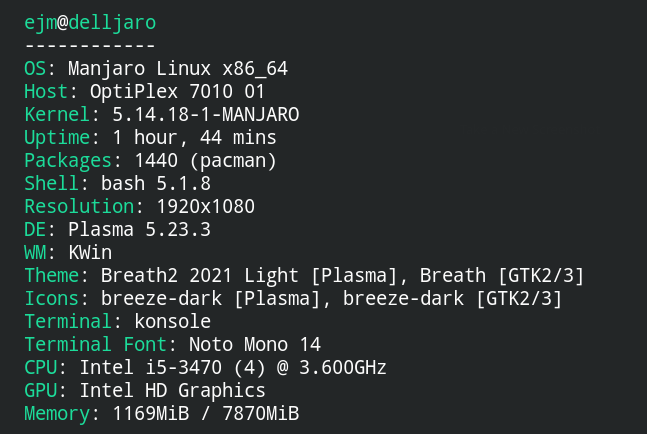 I'm looking for an affordable graphics card to add-on to make this LG QHD monitor (capable of up to 2560 x 1440) and don't want to buy a costly card, install it, and then wind up with the same 1920x1080 I've got now.
Please beware that I'm not interested in speed (not a gamer) - don't need anything high powered and would stay cheap. I just hope for better available resolution for my aging eyeballs.
Any recommendations that would work with drivers known to be supported on Manjaro/Arch platform? (perhaps manufacturers to possibly avoid, maybe NVIDIA?)
Thanks for any direction you might point me. (FWIW, I'll be shopping in the US)