Before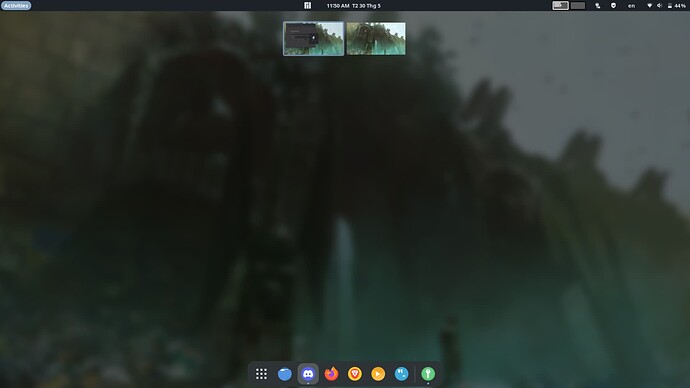 After:
Since last two weeks my shell has encountered the error in the Before picture above. After every reboot the main activities windows won't ever load. It only corrects itself after I either:
From the activities screen, type to search for something.

Changing the layout in manjaro-layout

Reloading the Desktop.
This bug is not very big. Only a bit annoying. How should I fix this? Please help. Thank you.
Current shell settings from Neofetch. For shell extensions, disabling all extensions did not help. Bug persists after reboot.
Kernel: 5.15.41-1-MANJARO 
Shell: zsh 5.9 
Resolution: 1920x1080 
DE: GNOME 42.1 
WM: Mutter 
WM Theme: Nordic-bluish-accent-v40 
Theme: Nordic-bluish-accent-v40 [GTK2/3] 
Icons: Tela-circle-dark [GTK2/3] 
Terminal: gnome-terminal 
CPU: AMD Ryzen 5 4500U with Radeon Graphics (6) @ 2.375GHz 
GPU: AMD ATI 03:00.0 Renoir 
Memory: 3204MiB / 7427MiB