Initially i assumed this would be relevant only for other Plasmoids, but on reflection maybe Cinnamonners might also wanna participate... all others of relevance also welcome of course.
One of the plethora of Plasma features i love, & which i intensively use a squillion times a day in what i self-mockingly call my enhanced "productivity" [ha!], is Screen Edges. Afaik Cinnamon has Hot Corners, & those running Compiz in their [Xfce, & also MATE?] DEs can do similar, more or less.
Fwiw, here's mine, & i'd love to see how other Manjaroos use this cool tool pls.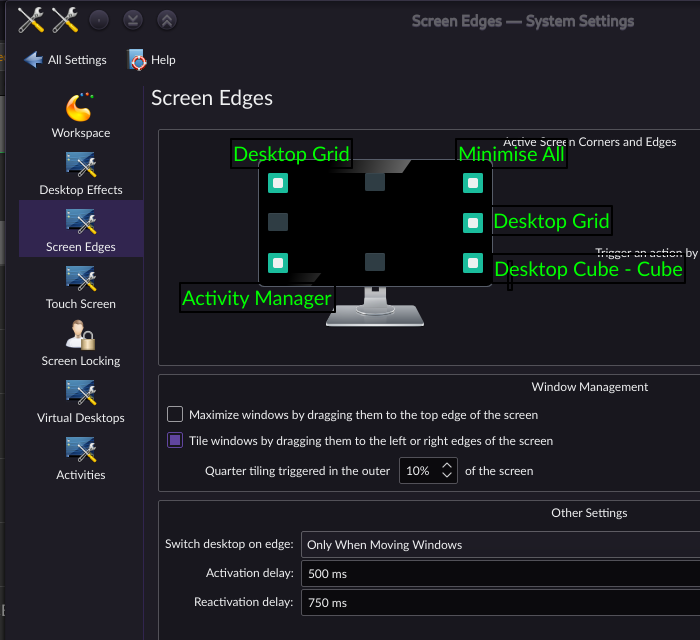 Until recently i also enabled the LHS edge with Present Windows - Current Desktop [highly useful], but i recently chose to add a 2nd KSmoothDock there [fyi, August Aberations (2019) Screenshots], whose AutoHide function needs that edge to be inactive. To compensate, i added this widget to my top Plasma Panel near-LHS corner: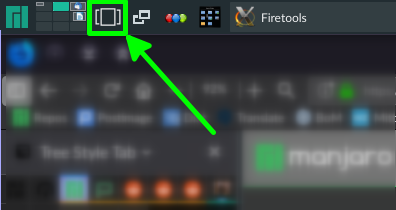 ...which is configured as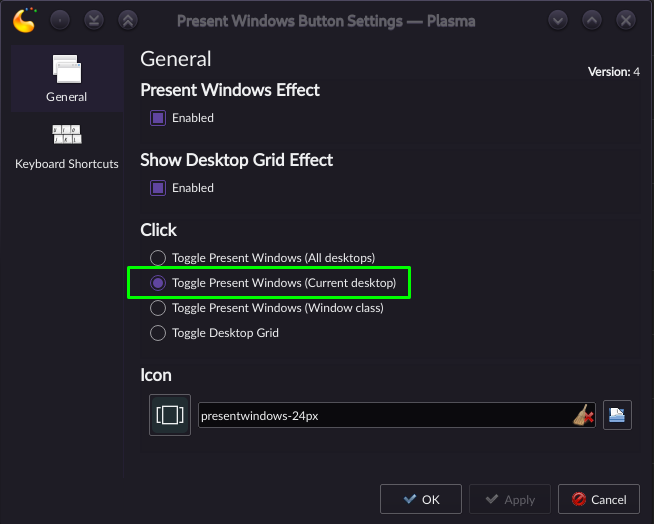 So, wotdyaallgot?