Issue 1:
Whenever i hover mouse over file in dolphin, this will pop out.
I don't remember where did i enabled the setting last time, but now i felt it is very annoying (because it blocks the view of other files name when i am browsing for file ).
I want it to either be disabled or make it stay shorter time (if got this setting).
I have browser thru setting in dolphin, and all of system setting… i can't find anywhere it is to be disabled or modified.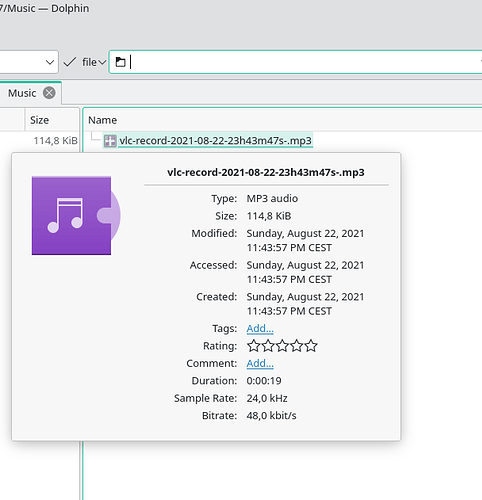 Issue2:
How to personalize wall paper and theme related ? So that when manjaro releases upgrades again in near future, all my preferred setting will retain.
Last time i have once set my desktop and theme, but after upgrade, everything changed, even my login display changed (i have experienced similar thing in endeavor linux too)…
Take konsole as example: when i changed the settings, rename the setting file and make it as default, then sub-sequence upgrade won't causes my konsole to change to other settings (that was what i have being told).
So, i believe the same with theme, desktop , wall paper , there shld somehow i can personalize it , rename it and make it as default (instead of "default" as default), because "default" will change when upgrade (i have experience several times after upgrade, wall paper changed, window frame color changed…).
I have searched "configure desktop & wall paper" and every stones in system settings, can't find anywhere to save my personalized wall paper & theme to my /home folder (to prevent changes by future upgrade).
Help is appreciated. Thx