As you can see in this image, I see some random green noise on the system. This used to happen in kernel 5.15 once in a while for me and a simple reboot fixes this issue.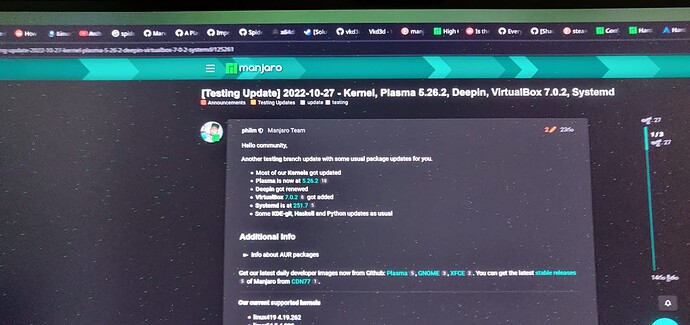 It hasn't happened for a while now, since I kept on upgrading the kernel. I want to fix this, but I'm not at all sure on what causes this issue and it is not always reproducible too.
Please do let me know what all info I need to share. I'm currently on Plasma 5.26.1 (Testing branch) and will soon be updating to 5.26.2 since that is available for me for a day.