Hmm, not an initial good sign. After connecting the drives, the boot paused for a bit before it continued the boot sequence and listed the new sata drives as connected and the grub boot menu presented.
Once inside Manjaro, I launched DiskMonitor and it appears the drives SMART isn't happy right out of the gate with raw-read-error-rate and seek-error-rate highlighted on each drive…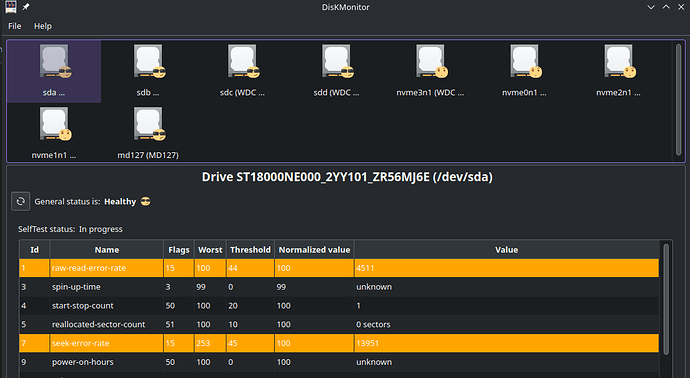 Might this have just been some initial spin-up "jitters" and I should queue up the full extended SMART test… or is this a bad sign and I should take the drives back to the store for replacement?