Hey!
So Pamac does show when a program like 'Spotify' flatpak has to get a update. But when something like a Breeze theme flatpak gets a update, Pamac does not show that.
Yes 'check for updates' is enabled in Pamac configuration for flatpak.
When I run flatpak update in my terminal:


Pamac update: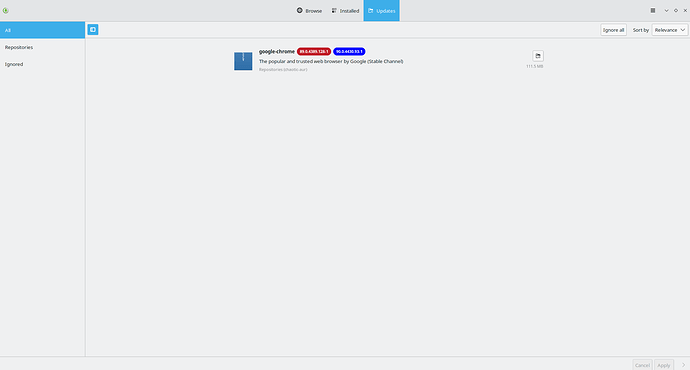 So application flatpak updates are shown in Pamac, but not things like this. Is there a fix for this or do I have to check for updates in my terminal too?
Greetings,
Nigel