Recently I started having a problem with my Manjaro setup. I'm using Xfce, but that's not the issue. My panel has started showing an update is available via the pamac GUI, aka "Software updater."



When I click on that, then this comes up:

But when I try to apply the change I get this: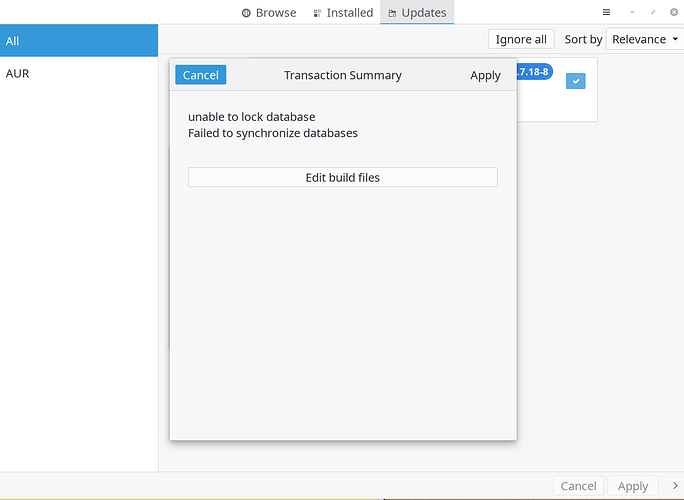 I have tried rebooting, but that error doesn't go away.
On the other hand, if I go to a terminal, I can successfully update my system with this, of course.
sudo pacman -Syyyu

Ideas?