Not a feature request but a just suggestion for consideration (I am not by any means a software or graphics designer

)
Regaring the AUR search API being flooded with autosearch triggers and the temporary workaround of not searching the AUR by default and only searching it when AUR section is clicked, I am just suggesting something which might be simpler to understand.
A checkbox like shown below can be created beside the searchbox which, if checked will check for packages everywhere, including AUR, and show them in the "All" result category. If not checked, only repos (& snaps, …) will be searched.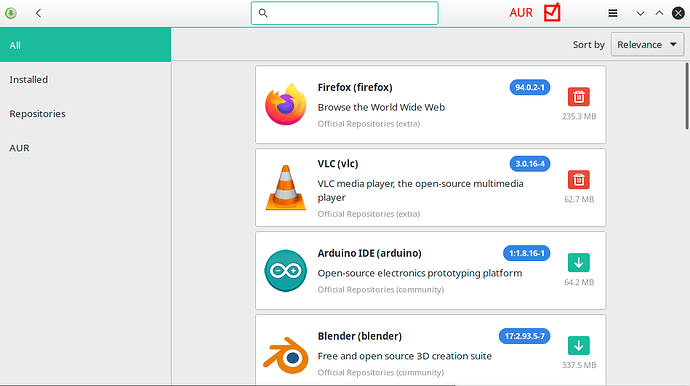 I am not aware if this can be implemented or will be vivable or not, but …, just a suggestion.