Can anybody give me a list of all fonts comes by default installation?
ls -a /usr/share/fonts/*
can be a start too …
Supposing no font has been installed since, no?
Well, the OP asked for default install. I prefer that custom fonts to install them as Personal.
Is the gitlab file the same as the after installation file /desktopfs-pkgs.txt?
In the gitlab file, # is a comment, but what is the > (i.e., >extra ttf-inconsolata)?
Thank you so much!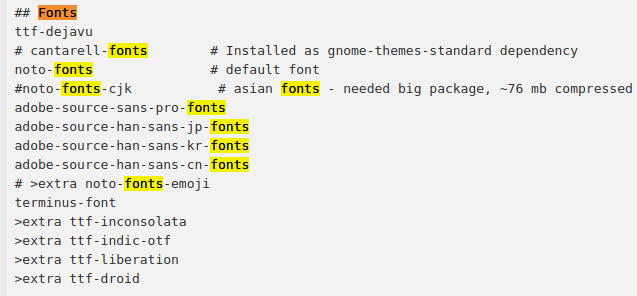 This topic was automatically closed 2 days after the last reply. New replies are no longer allowed.