Hey, after the latest manjaro update, my second monitor is not detected anymore. Running nvidia-smi gives me the output: NVIDIA-SMI has failed because it couldn't communicate with the NVIDIA driver. Make sure that the latest NVIDIA driver is installed and running.
Also, when booting up my laptop, I get the following error on the screen:
[FAILED] Failed to start Load Kernel Modules which I did not get before I updated.
These are the drivers that I have selected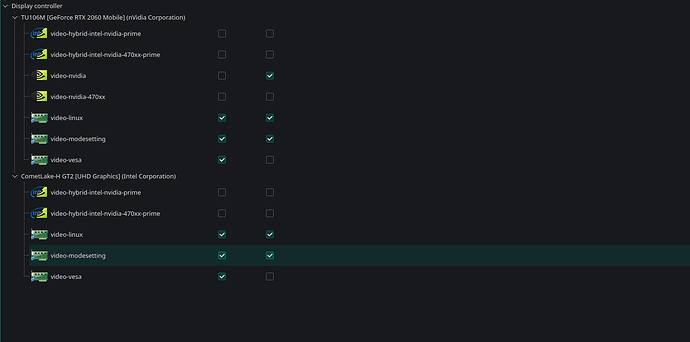 Does anyone have an idea how to resolve this?
Thank you in advance