Hi All.
Please help. I can't connect my portable USB3.0 disk to just installed Manjaro.
It works properly with Windows and Linux MINT (just checked). I need NTFS for compatibility with many PCs.
    ntfs-3g /dev/sdb3 /mnt/sdb3
    Unexpected sectors per cluster value (248).
    Failed to mount '/dev/sdb3': Invalid argument
    The device '/dev/sdb3' doesn't seem to have a valid NTFS.
    Maybe the wrong device is used? Or the whole disk instead of a
    partition (e.g. /dev/sda, not /dev/sda1)? Or the other way around?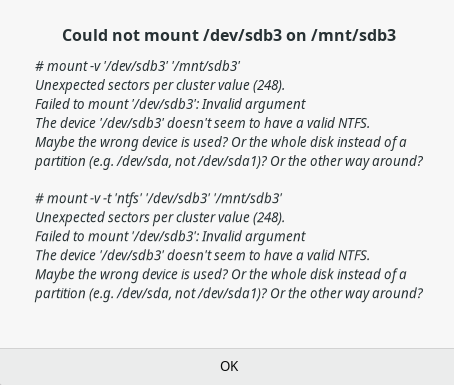 lsblk (with connected disk)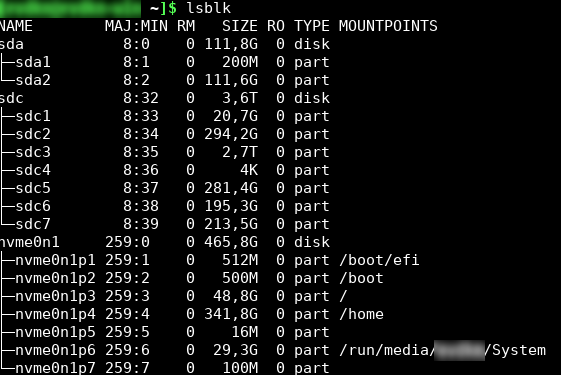 lsblk (without connected disk)

ntfs-3g result: