I'm not quite sure if I have the same/a similiar problem or a different one:

I like many other had problems while updating Nvidia drivers (440 -> 450) but with a little searching and a lot of reading I managed to solve it (at least I thought so) by updating kernel, removing Cuda, updating system and reinstalling Cuda.
But now I noticed there is no Nvidia driver loaded (Blender doesn't detect my GTX1060 and keeps crashing, Nvidia-settings doesn't start saying "ERROR: NVIDIA driver is not loaded" and "ERROR: Unable to load info from any available system") though Manjaro Settings Manager tells me it is installed.
Well, I'm no Linux noob (about 8 years Xubuntu and now about 2 years Manjaro) but this is beyond my knowledge. So can someone please help me to fix this?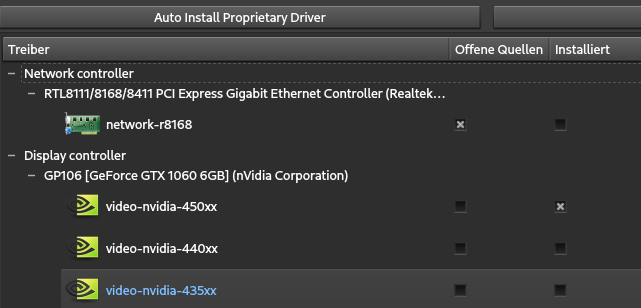 My system.
OS: Manjaro 20.1.1 Mikah
Kernel: x86_64 Linux 5.8.11-1-MANJARO
Uptime: 2m
Packages: 1239
Shell: bash 5.0.18
Resolution: 1920x1080
DE: Xfce4
WM: Xfwm4
WM Theme: Matcha-sea
GTK Theme: Shades-of-gray-Arch [GTK2]
Icon Theme: Arc
Font: Noto Sans 10
Disk: 363G / 461G (83%)
CPU: Intel Core i7-2600K @ 8x 3.8GHz [37.0°C]
GPU: NVIDIA Corporation GP106 [GeForce GTX 1060 6GB] (rev a1)
RAM: 1893MiB / 7943MiB