Howdy everyone!
I've been learning to code and I am interested in contributing to FOSS in the future. I am an engineer and always on the lookout for a fast, easy to use, no-nonsense engineering converter. I also wanted something that was completely extensible, allowing me to create new or custom units on the fly.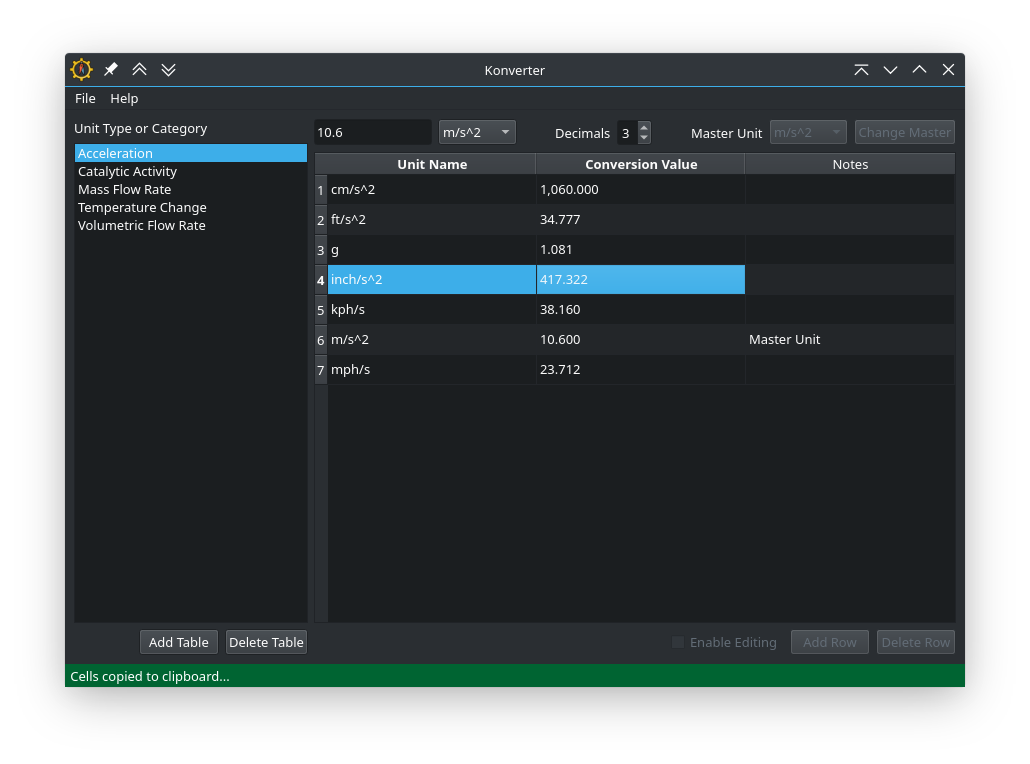 I am still in the process of updating my docs, cleaning up the code and building all the data tables for other units. I have only built it for Linux at this time, but I do plan to build it for Windo$e and Mac in the future (no reason why it shouldn't run on all platforms).
If you would like to check it out here is a link to the github: Release Linux x86-64 · fjpereny/konverter · GitHub.
Please go easy on me, this is my first program and I am not an expert. I hope you find it useful and or interesting.