Hi,
I'm trying to figure out what minimal packages and extra steps needed to get my old HP LaserJet P2015dn working both USB and Ethernet in near future.
I've installed cups (cups-filters-1.28.10-1 qpdf-10.3.2-1 cups-1:2.3.3op2-3) and print-manager,
and added my user name to sys, then linked and started services:
sudo gpasswd -a yourusername sys
sudo systemctl enable --now cups.service
sudo systemctl enable --now cups.socket
sudo systemctl enable --now cups.path
Trying to avoid to install full Printer meta package as HP printer manager doesn't even detect the printer and can't be removed as takes whole printer support with it.
Can you advise packages to install to make it working close to full setup but minimal?
I assume that I'll need foomatic-db but do I?
So far Printer section appears in Plasma settings but even I've latter added for test foomatic-db foomatic-db-engine can't see my printer listed and only getting an error with or without it.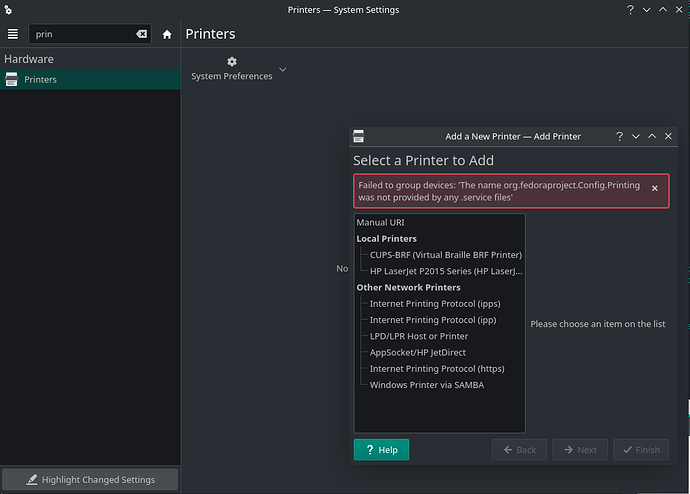 Many thanks.
Thom