Is Merkuro one day off for anyone else?
The 1st is a Saturday on the month view: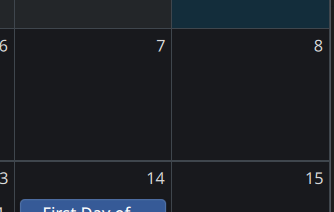 If I click Thursday it says the 31st is Thursday, which is correct:

I go to schedule view and look at an event it says its Friday 1st, which is correct:


And there no settings anywhere that I can find that actually allows you to "fix" the incorrect date. All the System settings for date/time are correct.
I tried seeing If I could somewhere that shows current issues, but the github doesnt have an issues tab.
Does anyone know how to fix it?

How can one go about tracking whether it is an current issue with the application and it is being worked on so they can answer their own question?
P.S. Most recent update also broke Spectacle functionality, so the first 2 screenshots dont even show useful information, they the did at the time I took the screen shot and place borders around examples.