Hello all…
One question, why is https://repo.manjaro.org/ not updating/generating up to date mirror list ??
I noticed this during the weekend, but I waited up till now with the question,
I thought maybe it will updatelike yesterday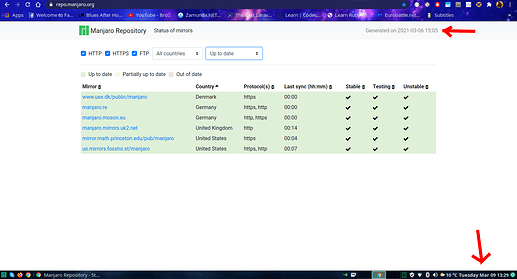 I update my mirrors manually so its good to have an overview.
Thanks.