Ok, I really need help…
I have freshly installed manjaro on a new machine and everything worked fine, for two days: Then, all hell breaks loose. The processes "plasmashell" and "lattedock", as well as "dolphin" (when started), are consuming 30-80% CPU usage, heavily writing something on the disk (IO Write). Also, the used memory of these applications rises slowly, but steadily.
I have already reinstalled the system three times, tryiing desperately to find the root of the problem by maticulously rebooting after every single step of configuration or setup. But it just happenes randomly after a certain period of time - then, the system is stuck in this behaviour immediately after booting.
The complete Desktop is absolutely unusuable, unresponsive. After a while, I can't even start krunner.
I am stuck.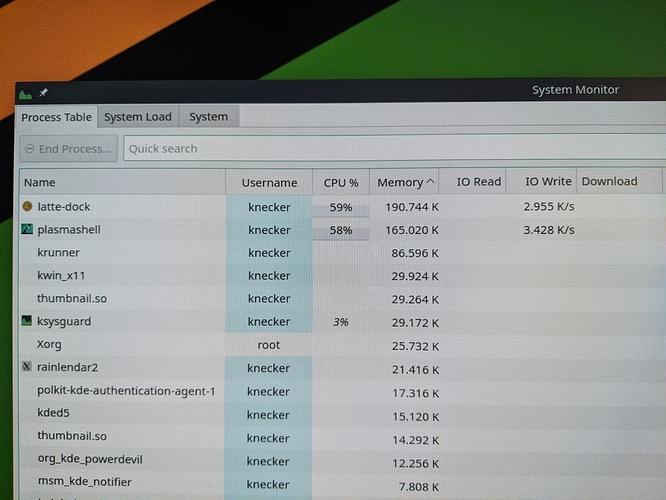 Specs:
KDE Plasma 5.20.3
Linux Kernel 5.10.0-1 (I tried several others before using this RC)
AMD Ryzen 5 3600
Geforce GTX 3070 on Nvidia 455 Drivers
Help


Julius
A temporary fix: