I have Manjaro installed on the secondary nvme on my laptop. Now it fails to boot and freezes at the following screen: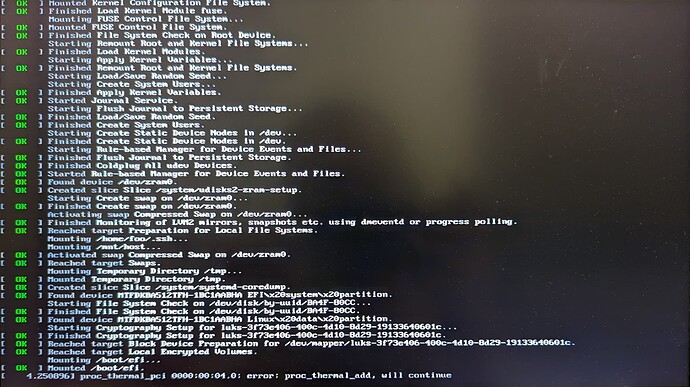 CapsLock and NumLock toggles, but I can't ssh in, nor switch to any tty.
However, if I boot this Manjaro drive using VMWare, everything works fine.
Please help and feel free to ask for more information. Thank you!
--------------------UPDATE-------------------
I figured out how to boot into the system. My laptop has two GPU mode, Hybrid (Optimus) and Discrete mode. When switching to Hybrid mode there's no issue.
But now I am trying to make Manjaro work with the Discrete GPU mode.
I tried uninstall the driver mhwd -r video-hybrid-intel-nvidia-prime, then install manually with mhwd -i video-nvidia, with no luck.