Manjaro Cinnamon 21.1.2 now includes browser Vivaldi.
Vivaldi is a fast and very customizable browser with quite a lot of neat features you will not have seen in any browser before.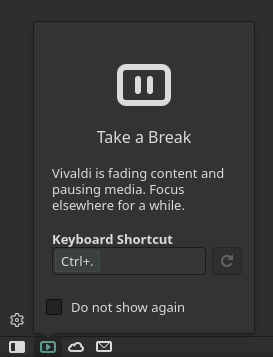 Most of those are accessible from the side menu with its built-in panel, where you can display a notepad, look at wikipedia entries or the Vivaldi help pages or you can even 'panelize' any webpage you like.
Some features currently still in beta state I find especially intriguing: Calendar and Contacts, which can by synchronized with various accounts and even a built-in Email Client
Tabs can be placed on any side of the window and you can even stack or tile some or all of them
To be able to ship a custom Manjaro-Cinnamon theme pre-configured with the ISO I was lucky enough to find help directly from the Vivaldi development team. Like this we were also able to include some Manjaro Speed Dial links directly in our vivaldi package.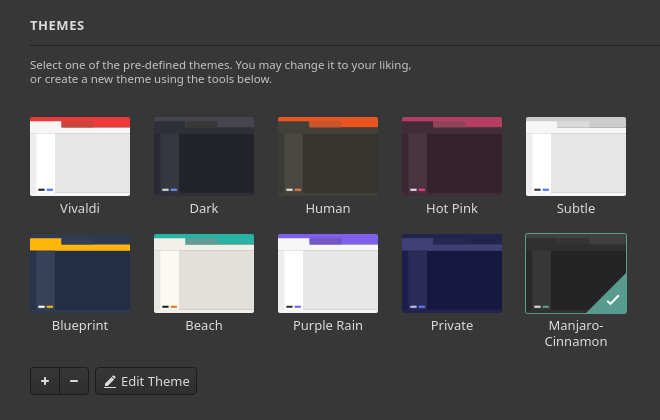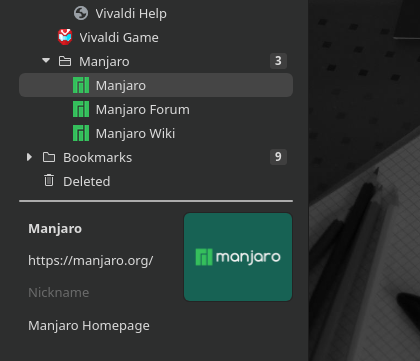 For now the custom theme settings will only be preset for new user profiles but I hope that we will be able to include these in the package, too, in the future.
I you would like to reproduce it, you can see the settings for the Cinnamon theme here:
Generally in terms of customizability one can easily say that Vivaldi is a tinkerer's paradise

Have fun with it and let us know what you think about this browser!
Cheers
Bernhard
---