I just ran the update and let it restart and now it's extremely slow and buggy. The desktop is black but the panel is there and I can start a terminal or task manager but nothing else I've tried even starts. Htop shows there is nothing taking up CPU usage.
The pic is what it's doing now, I tried to restart xfwm4 but it only stopped and didn't start back up, so I ran 'shutdown now' in a terminal, and it looks like it's taking
to stop processes and failing.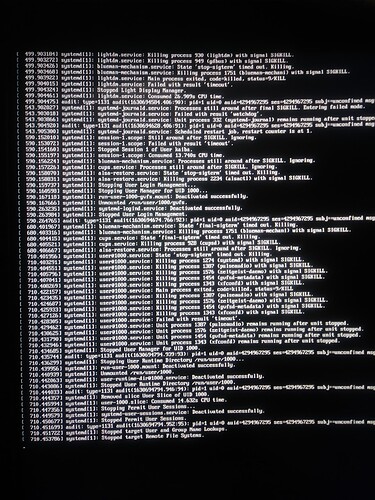 When the gui was up it was very unstable, like the task manager would work unless anything was clicked on and then it would crash