Hello, I updated Manjaro recently, I even have booted 2-3 times after the update. Now my notifications don't appear, my search doesn't find any applications anymore, just for folders. Now here's what I did, first I went to settings > personalization > notifications and got this:-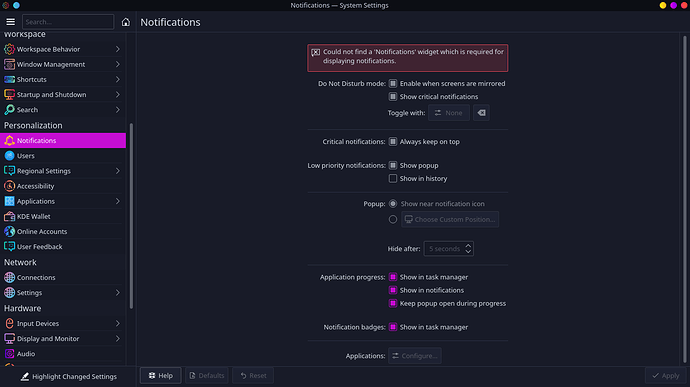 I can't even configure it now.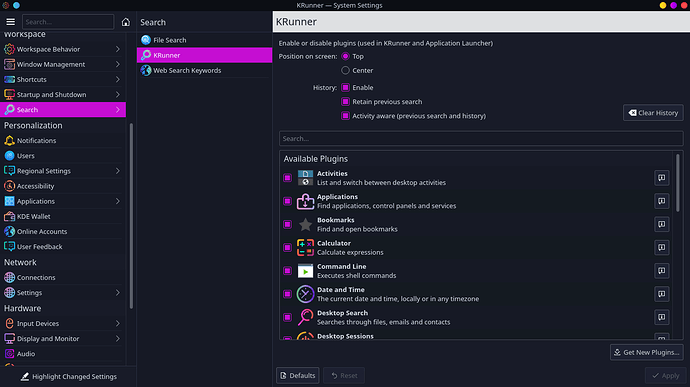 Then I tried disabling all krunner plugins and re-enable them again, still I can't find any "apps" on both applications menu and krunner.
Also, "show alternatives", widgets and others also don't work. So I have many problems regarding KDE features.
I Just noticed, my sound (speaker and mic.) don't work.
God knows what else problems I have.