Whenever I need to save a file, a usual dialog box from KDE shows up.
All was well till 5.27 update. Now I get this annoyingly small window. Previously, I just resized it, saved the file and next pop-up got the size I used before. Not anymore. I always get the same, generic, small size.
As you can see on the screenshot below, my icons are pretty huge, and it's just not working well. Sure, I can resize them, but the point is that dialog windows remembered the size, now they don't. It's a clear regression.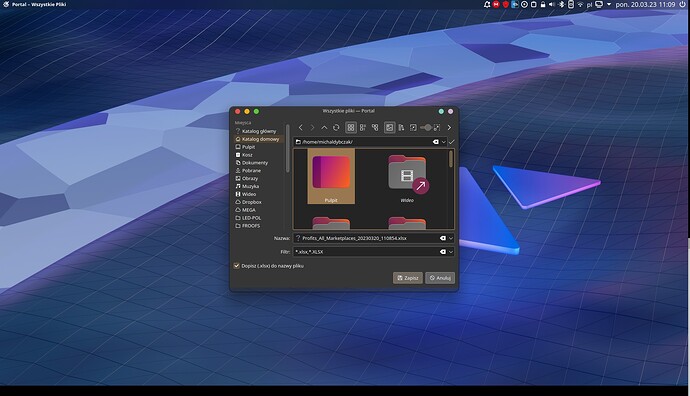 Is this happening for you as well, or maybe is it just on my system? I'm trying to figure out whether is it a general bug or something on my side. If the latter, if you have any idea how to fix it, I'm all ears.
Thanks
EDIT: Oh wait… It just remembered the window size. How ironic. For over a month it was a problem and once I decided to ask for help, it may be fixed. I'll continue to observe and let you know if it was actually fixed or not.