I really like how lightweight and easy-to-use kate editor is but it has some problems which are so annoying when you just want to get the job done.
the first problem is that the output settings in behavior options is not being saved after pressing apply. when I close the setting window it is reset to Error which is the default one.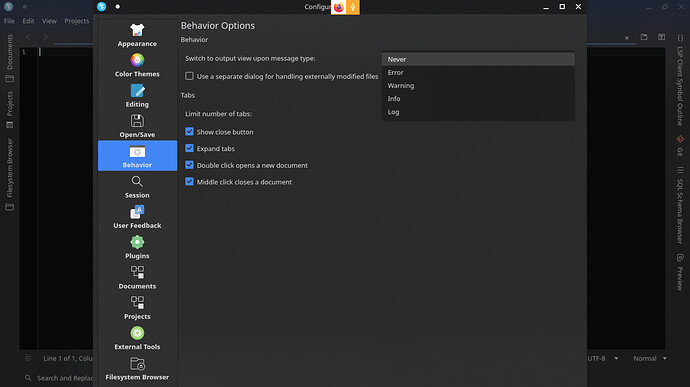 the second issue I encountered is that the apply and ok buttons on the settings menu are not visible and the window is out of screen boundaries.
has anyone encountered the same issues? is there a solution for them?