There are two different folder icons on my desktop for some reason… New folders I create via the new> folder option appear green while the ones I drop from somewhere else appear light blue with file pics on them… is this a bug or is my config messed up… I'd like it all to be the light blue icon, how do I do that?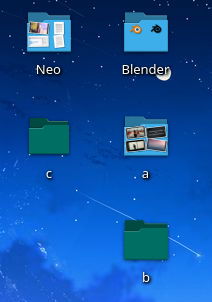 In the above screenshot, Neo and a were copied over from an external drive and the Blender folder was extracted from a compressed archive using Ark took whereas c and b were created from the right-click menu.
The weird thing is my dolphin icon is something else entirely.


If I change the theme, it seems to change the colors, but there are two different icons now.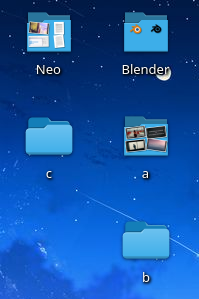 *changed to breeze dark rounded corners
I'm using Manjaro KDE Plasma I think the green Icons are the default of the breath theme, but then what's wrong with the blue ones?
edit:
something even weird happened when I renamed the folders… the three blue folders changed to light green?