Hello
i plugged the printer and it got recognized.
when i try to print i get the following message: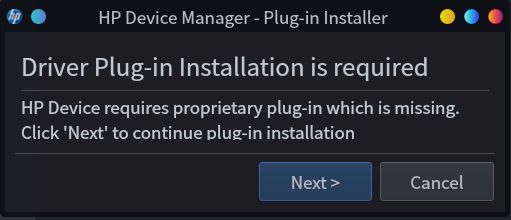 and when i try to go through the setup,one of the steps is the following one: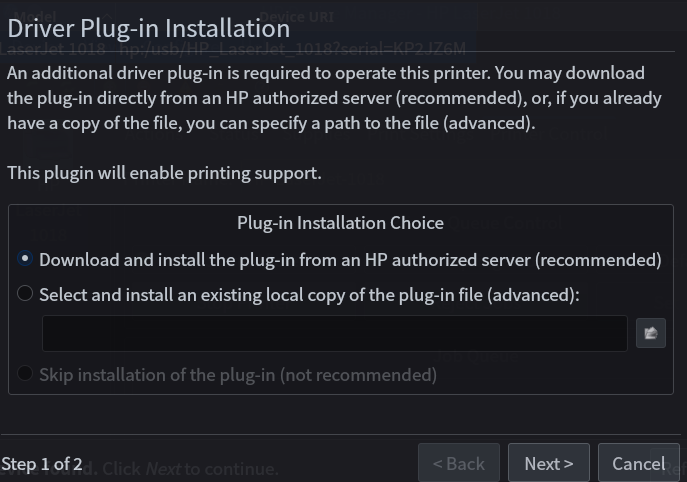 so what should i install and from where?
is it hplip-plugin from the AUR, or foo2zjs, or try what i got in the pop-up(download from an HP authorized server)?
all cups services are installed and active.