Hello,
This may sound like a stupid question, but i can't figure out how to change the path variable.
I tried with the commands as instructed here: (Install .NET on Linux without using a package manager - .NET | Microsoft Learn)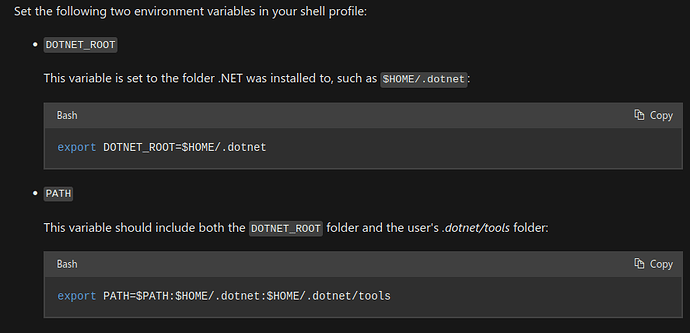 And that seems to work:


But when i open a new terminal, i am back where i started. Anyone know why?

Thanks
Theis