Hi everyone,
I've fresh installed Manjaro KDE on my laptop and tried to print a PDF on my HP printer.
Initially I installed no extra driver and didn't do the setup using CUPS/ HP Device-Manager or the KDE printer settings. The printer settings showed no printer.
Interestingly when trying to print, my HP printer still showed up in the print dialog: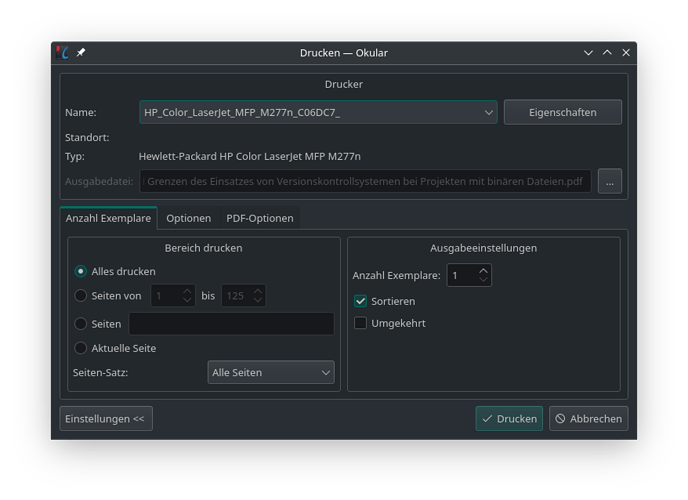 I don't know why it doesn't show up here, but somewhere this printer was labeled with "driverless".
While this was looking great, when i try to actually print, it always results in an empty page.
After I've setup my printer using the CUPS web-interface and the chosen the correct printer from the list, it was working fine.
Is driverless printing not supported for this printer or did I discover a bug?
PS: On another Linux instance that runs on Kubuntu 20.04, I have exactly the same problem. So it could be some upstream bug maybe? What do you think?