Hi,
I have KDE Plasma with 3 displays. The first two are Dell monitors but the 3rd one is an HDMI TV connected to a home theater system and then connected to the 3rd hdmi port on my GPU.
The TV and Onkyo home theater system go to sleep and the disapear from the "Display Configuration. When that happens all my windows move the primary display. I hate that.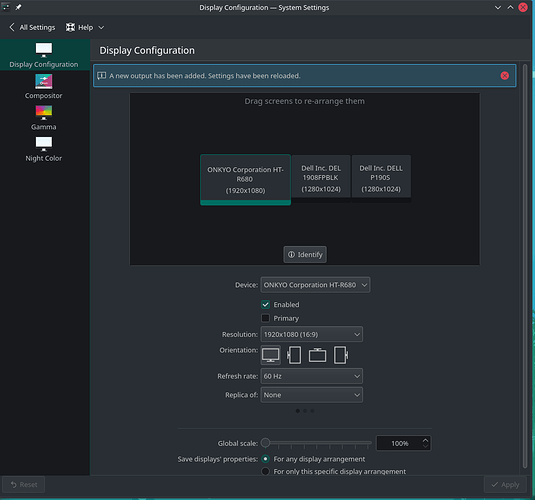 When I turn it back on, Onkyo inserts itself betweem the two dell monitors.
How can I make Onkyo come up where I positioned it last time?
Thanks.