I am still on 5.15 and don't remember ever receiving a notification of a newer LTS kernel.
How can I get a notification?
My Notification settings (unchanged for over a year):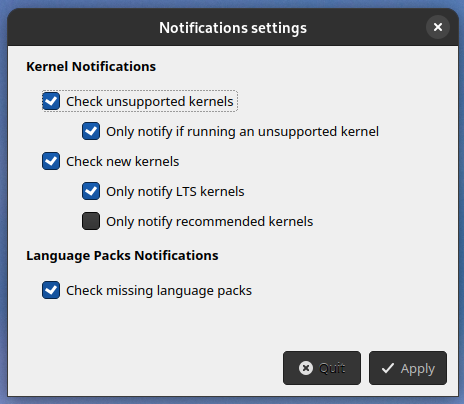 Since the OS is setup to sent emails for example for smartd and cron, best would be to receive an email to the default configured alias.
But automatically updating to the latest LTS kernel when pamac is run or via Add/Remove programs > update would also be nice.
Currently, there is no way for me knowing a new LTS is available. I have to check myself + update myself.