Hi,
I am installing Manjaro KDE on my old Imac (after installing it on my 2008 macbook without too much trouble

).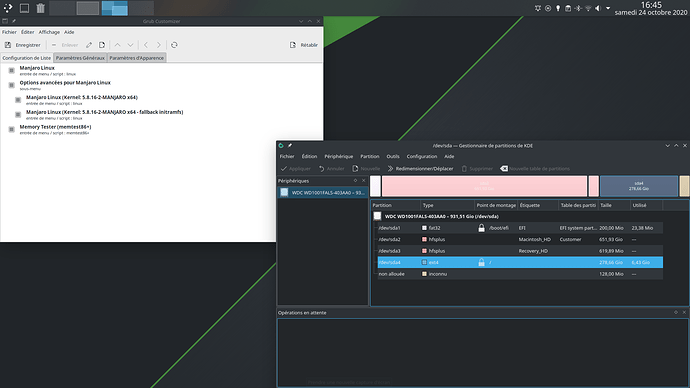 I would like like to add the os x entry on each start of the Imac because other people are using the Imac.
I don't know how to do it and I don't to make errors.
I send to this post a screenshot to show the actual situation.
At each restart , manjaro boot directly without showing the menu.
Thanks for help and stay safe;