Hello there
I intend to setup a Windows 10 virtual machine Via VMware(host Manjaro XFCE 20.2, Kernel Linux 5.9.16-1).
I have a few doubts regarding using the discrete GPU, since it's the 1st time i do such thing, i don't exactly know how to set that up.
I take a look at display settings: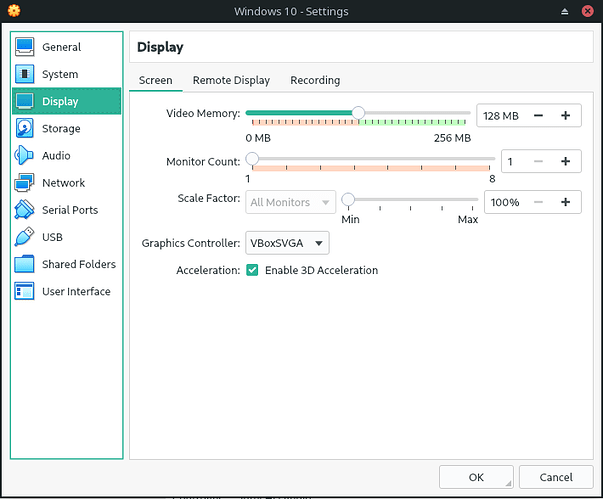 Since i have a GTX1650 SUPER, i want to use it for 3D software on the VM, but i don't know if i should be able to choose it straight from there.
Sorry if i dont explain correctly, i'm quite new to this