Hello everyone.
I'm new to the wonderful world of Linux, but I've already fallen in love with it! After Windows, I finally feel like I have freedom. Unfortunately, I've encountered a problem. I've tried various approaches: editing configurations in .conf files, studied the wiki, and even asked ChatGPT, but I still haven't solved the sound issue. Only the built-in audio seems to be working.
I've checked the available audio sinks using the pactl list sinks command, and it shows
pactl list sinks 

Sink #0
State: RUNNING
Name: alsa_output.pci-0000_00_1b.0.analog-stereo
pavucontrol shows: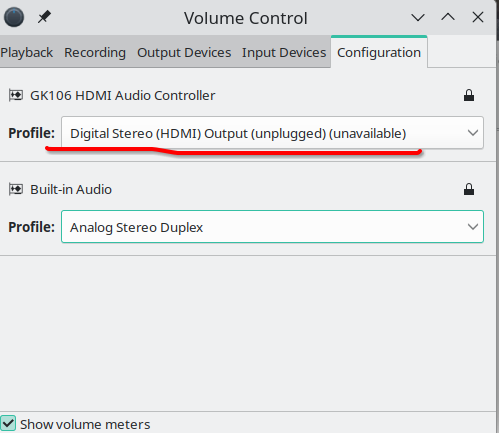 I hope to find help.
Thank you a lot!