Don't know why, but since last update, if i click open, save as, or any tool that needs to open an extra window, it doesn't show, so i can't do anything! i cant export even!
the new file window appears but only when pressing the super button and when select the window, inmediately dissapears again, even if i minimize all the open windows, it won't appear until selecting it when pressing super button.
What worked was to change it to another monitor and there won't dissapear, but it's anoying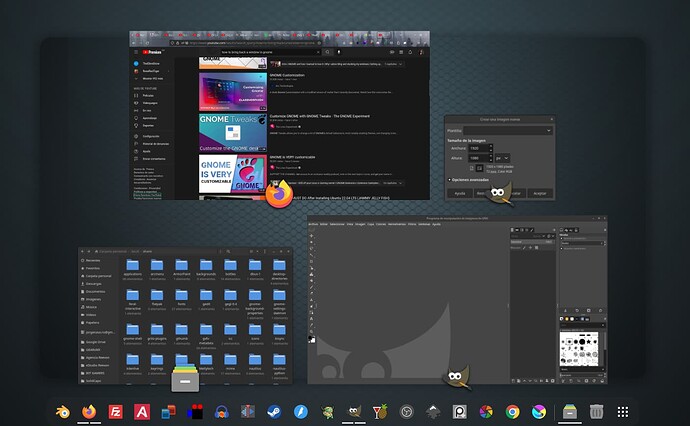 Tried uninstalling the AUR and installing flatpack (which takes longer to load :S) but both have the same problem, what should i do? reverted to AUR…but don't know what to do
I'm on manjaro gnome…and i've just discovered the same error but now with OBS, and found out that the windows are there! but invisible!! look at the video when i clic on the webcam properties, then click on diferent parts of the screen (where the window should appear), and in fact it opens the options! so, it's there! but transparent…why is this? HELP PLEASE!