So, I just want to point out an issue, that's a bit buggy for me,
I move files from one folder to another folder, so basically I select those files,
❯ Ctrl + X (696 Files Selected)
❯ Ctrl + V in another Folder (291 Selected)
All Selected Files from the source folder are not selected anymore in the destination folder…
All Files are moved though.
Source: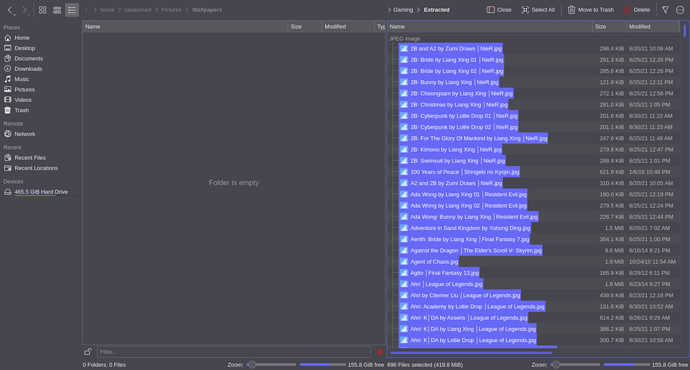 Destination: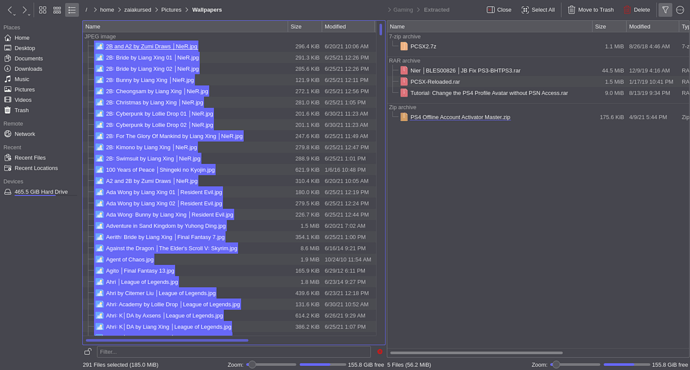 Is this a Bug?
I've made multiple installations of Manjaro already, and based from my experience, It's always like this.