After the compositor crashes, it is disabled, and I can continue to use Kdenlive normally without any issues, but, e.g. Krohnkite does not work. I have to re-enable the compositor and reboot to make the compositor work again.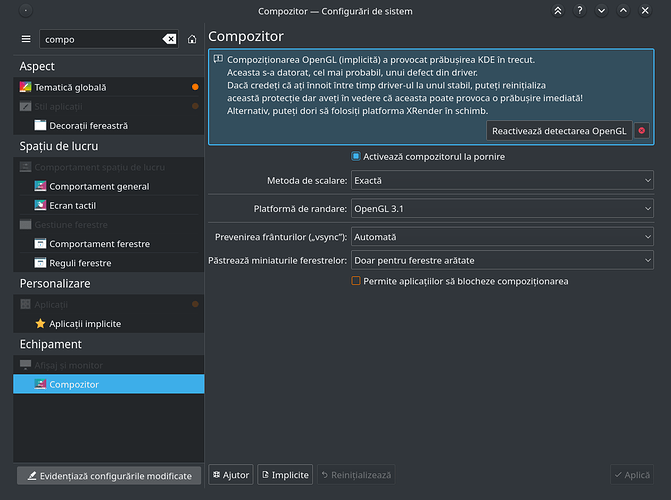 This says something like:
OpenGL compositing (default) as produced the crash of KDE in the past.
This was caused, most probably, by an issue in the driver.
etc.
What can I do to make the compositor not crash? Please tell me which commands do you wish to run and to give the output under this topic.
Thanks!