Apologies for my OCD in advance.
I've been excited for Plasma 5.25 to reach the Manjaro KDE stable branch ever since it was unveiled but now that it's here, I notice some differences from how it behaves on KDE Neon that bother me.
On Neon, when I set a custom color scheme that tints windows with the accent color, inactive windows keep the tint as they should: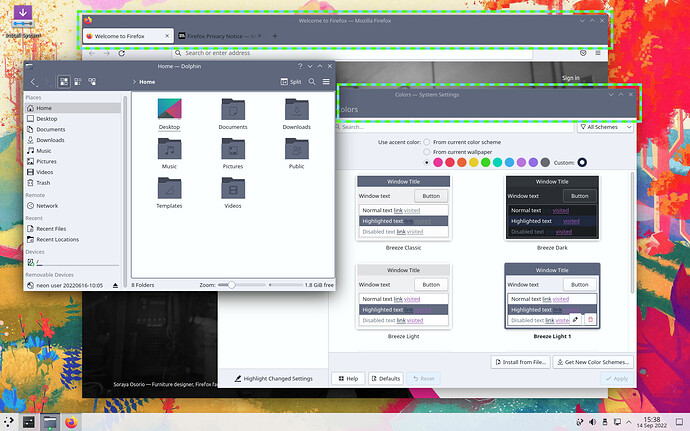 On Manjaro, by contrast, inactive windows revert to scheme default for the top bar: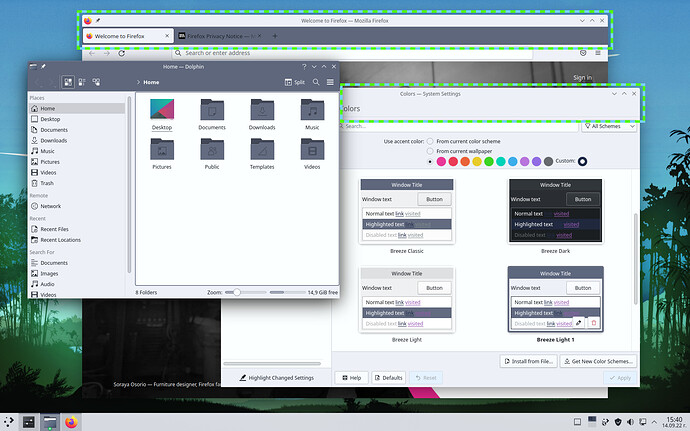 This is with identical color scheme settings between the two.
In addition, there is this visual glitch that I hoped would be ironed out by 5.25 but is still here — when switching between windows, on the one that becomes inactive, the titlebar and the toolbar change to their inactive color with just enough milliseconds of a delay between the two to be noticeable every time, and that bugs me to no end: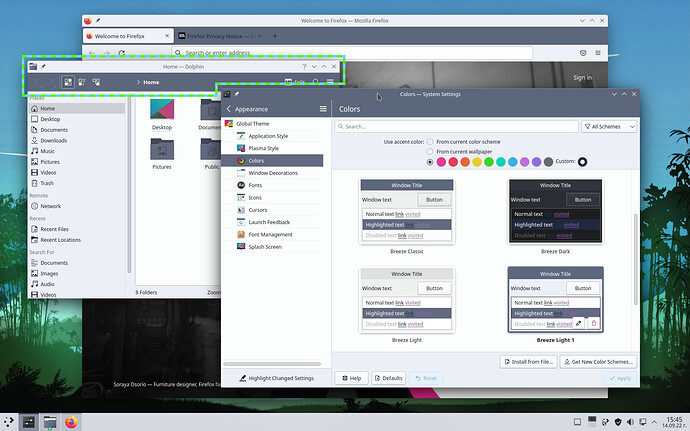 I've looked as best as I could through the available KDE settings under Appearance with no luck. Any suggestions as to whether and how this behavior can be modified are welcome.