I have an AOC I1659FWUX 15.6in USB-Powered Portable Monitor (Full HD 1920x1080) with DisplayLink support that I want to use as a third screen to read documents, mostly PDF files.
I successfully installed the DisplayLink driver, and the monitor works great as a third extended desktop in normal (landscape) mode, but I would like to use it in vertical (portrait) mode, so I tried the orientation options of KDE Plasma's screen settings.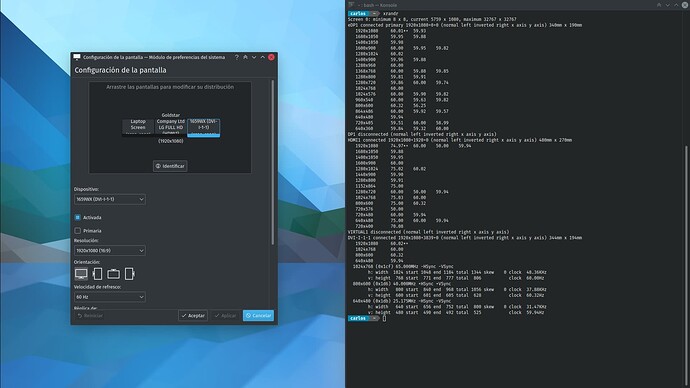 When I select 90 degrees counter-clockwise, this is what I get:
What am I doing wrong?