Hi guys, I'm trying to use React-Native and I installed all the things (android studio, java, sdk, jdk etc…) and always I receive the same error: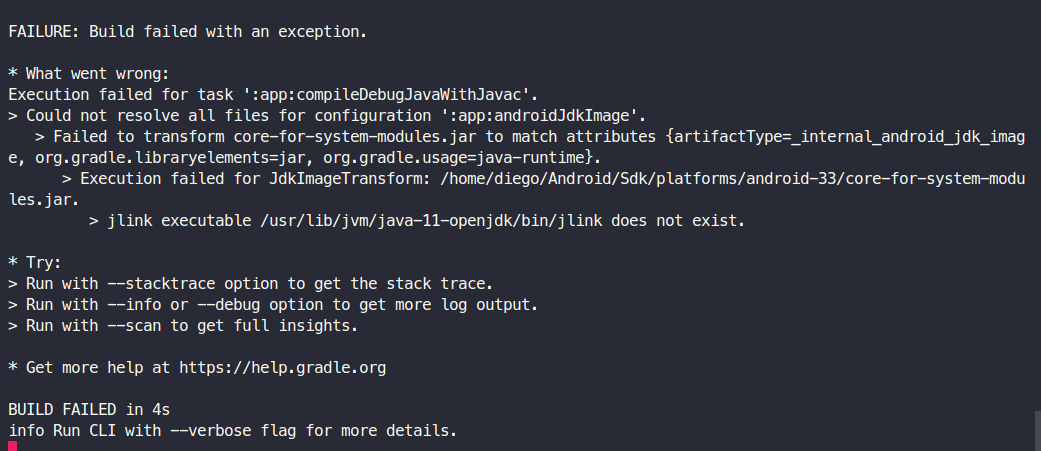 I could open the emulator and works perfectly but don't build my app (my app is empty. Is the default template of React-Native when you start a project)
I did 3 o 4 tutorials doing all the steps and I don't know where is the problem.
Someone can help me please?

Thanks!