I have recently swiched to Manjaro (June 22). When browsing through the /usr/lib on my system, I found that there are many file with similar names but appear to be of different version (different suffix). I am not sure if this is normal or my system has an issue. I move away from stable to unstable about 2 week back.
I am using manjaro unstable version with no major issues so far.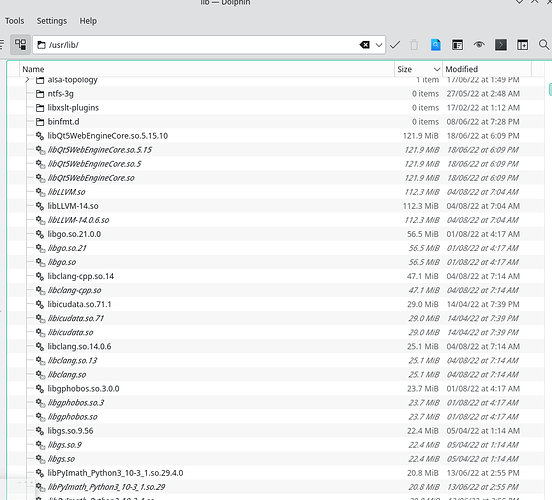 My system specs are
Operating System: Manjaro Linux
KDE Plasma Version: 5.25.4
KDE Frameworks Version: 5.97.0
Qt Version: 5.15.5
Kernel Version: 5.19.2-1-MANJARO (64-bit)
Graphics Platform: Wayland
Processors: 8 × Intel® Core™ i5-8250U CPU @ 1.60GHz
Memory: 7.6 GiB of RAM
Graphics Processor: Mesa Intel® UHD Graphics 620
Manufacturer: ASUSTeK COMPUTER INC.
Product Name: VivoBook S14 X430UA
System Version: 1.0

I am not facing any issue on my system as such but wanted an advice if everything is OK.