When attempting to install this from the AUR I am getting warnings.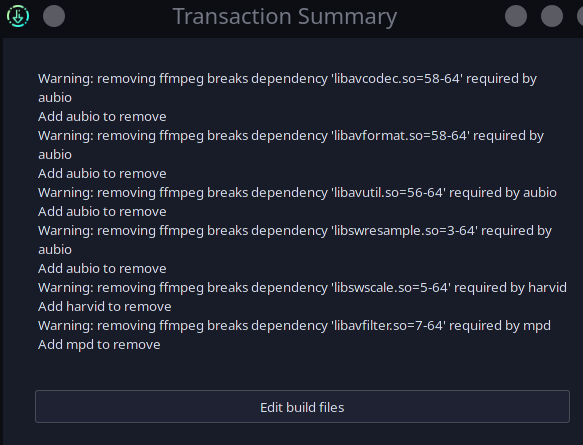 if I choose to ignore assuming all will be ok I get this…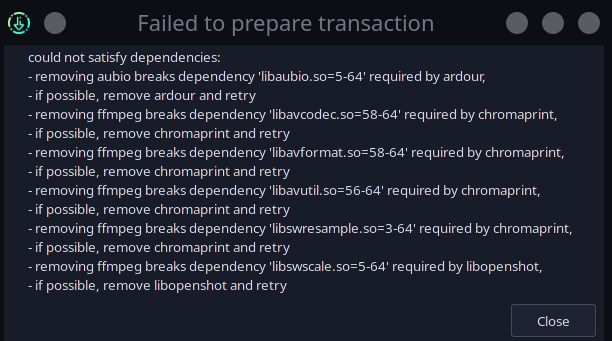 This window actually appears twice, one under the other and the close option on the top one isn't clickable, you actually have to move that window to see the hidden duplicated and close that one first.
Very strange. Have I done something wrong? I'm not sure why this would want to remove ffmpeg, unless it needs to install a specific version. What should I ldo?