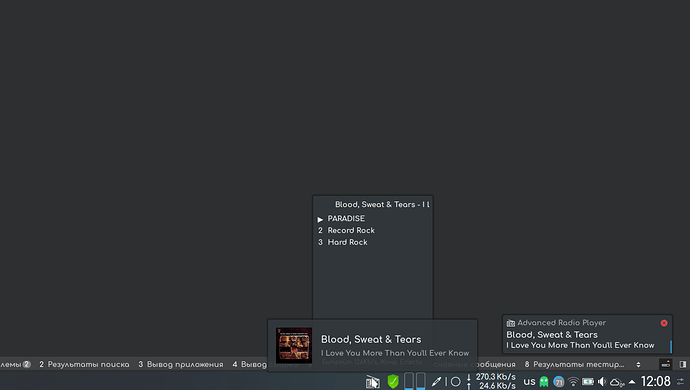 Radio update for Plasma.
Fixed: displaying border when displaying an icon on the panel.
Added: minimization to the icon when the track display is on on the panel and playback is stopped (optional)
Added: Detailed information about the song (if possible - information is taken from last.fm servers).
Added: Display image in notification (upload to / tmp for display using wget).
If you want to help with translating the widget into your language, as well as suggest improvements or fixes, write in a personal or dr@i-glu4it.ru
And don't forget to rate the widget (requires an account at store.kde.org or pling.com)!