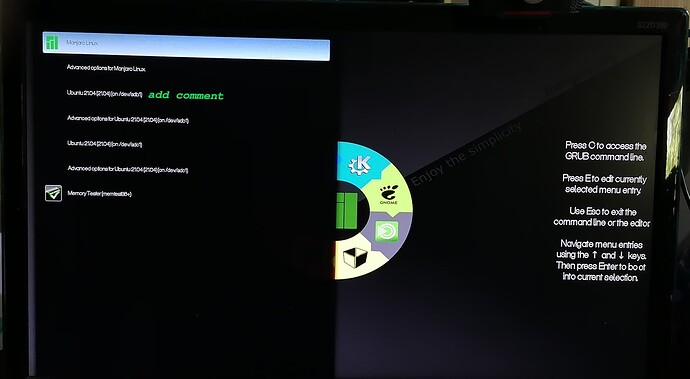 I want to add a comment to the grub-booting start menu. Which file should I edit?
Τhe file that has the contents I want to edit is /boot/grub/grub.cfg which has a warning not to edit and that is automatically powered by /etc/grub.d → templates and / tc / default / grub → settings .
So how do we change the menu?